Links
Artists in Canada
Artists in Canada is a comprehensive national directory of Canadian artists, art galleries, associations and art resources.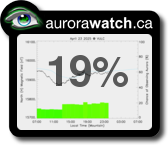 Indie North
Blog showcasing and promoting Canadian indie artisans and Canadian business.
joshua hoffine
photographer (horror). his work is macabre, disturbing & totally amazing. be sure to check out his blog where he details how/why he creates the images... the stories behind the photos, the set creation, the journey from start to finish of each piece. bring your childhood fears back to life
Metalcyberspace
Metalcyberspace® is created & maintained by contemporary studio jewelry designer Susan Sarantos to help provide information, documentation and inspiration in the field of modern art jewellery design & metalsmithing arts
Robin Hernandez
Website of fellow WWAO member Robin Hernandez
Sarah Pittman Art
Fanatasy & animal art by Sarah Pittman
WWAO ~ Quality Art on The Internet
I am pleased to be a member of Worldwide Women Artists (WWAO), an international collective of women artists showing and selling our work through the worldwide web.